The Southern Tower of the Cathedral in Alba Iulia Was Restored
The project for Revitalization and improving public access to the southern tower of the Medieval Roman Catholic Cathedral in Alba Iulia has been successfully concluded by the Roman Catholic Archdiocese of Alba Iulia. Its results were presented to the guests and the public on April 14.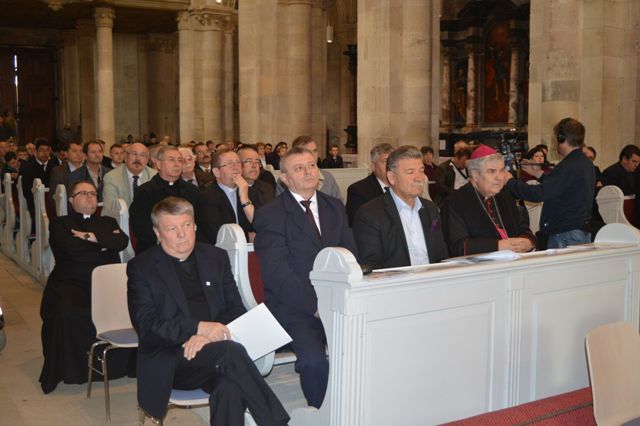 Representatives of the local authorities were also present at the event. Among others Mircea Hava, the mayor of Alba Iulia, and Hegedüs Csilla on behalf of the Hungarian Democratic Union of Romania expressed their appreciation for the project.  A presentation of the process and results of the restoration works was given by the architect Márton Judit.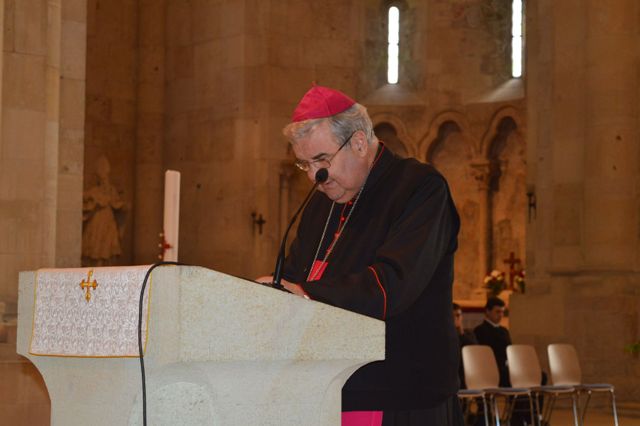 Archbishop Jakubinyi György gave a talk on the biblical background of building a tower and then blessed the newly restored and refurnished tower.
The event continued with the recital of the soprano Borsos Edit, a visit to the exhibition organized inside the tower and concluded with a reception at the Episcopal Palace.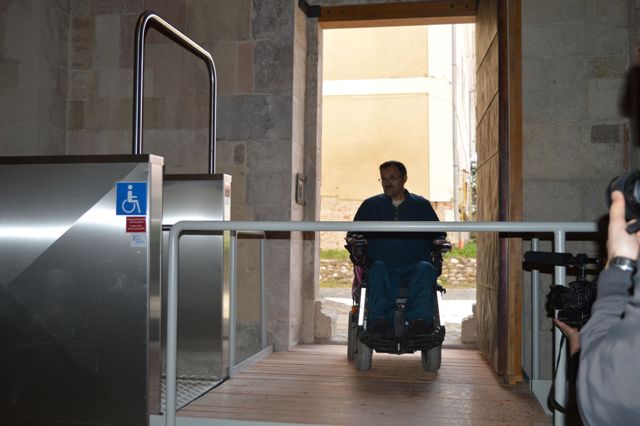 The total amount of the project is 377,065 RON, with a grant of 336,488 RON out of the total amount. The Archdiocese's partner in this project was the Teleki László Foundation from Budapest.  The project was contracted through the Preservation and Revitalization Cultural and Natural Heritage program, funded by the SEE 2009–2014 Financial Mechanism. The objectives of the project were: restoring and refurnishing the interior of the southern tower and including it in the touristic circuit; enabling public access to the Cathedral, including disabled access with a special elevator; developing the attractiveness of the heritage site and creating an exhibition space.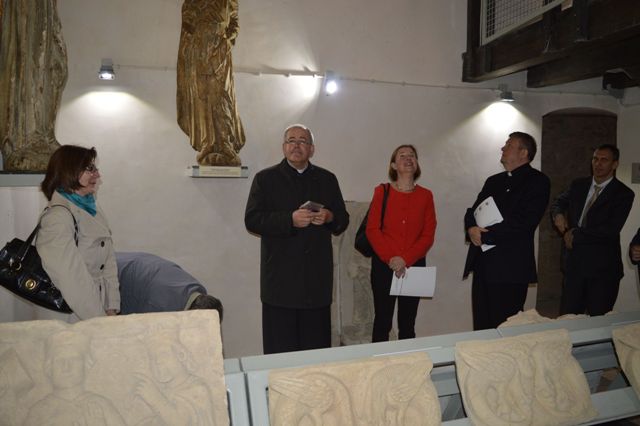 The exhibition presented in Romanian and Hungarian by the art historians: Hegedüs Enikő and Vass Csongor, the latter also an archivist, guided the visitors through the apartment inhabited once by the servant of God Bishop Márton Áron.  
Bodó Márta, Vasárnap
Foto: Fábián Róbert