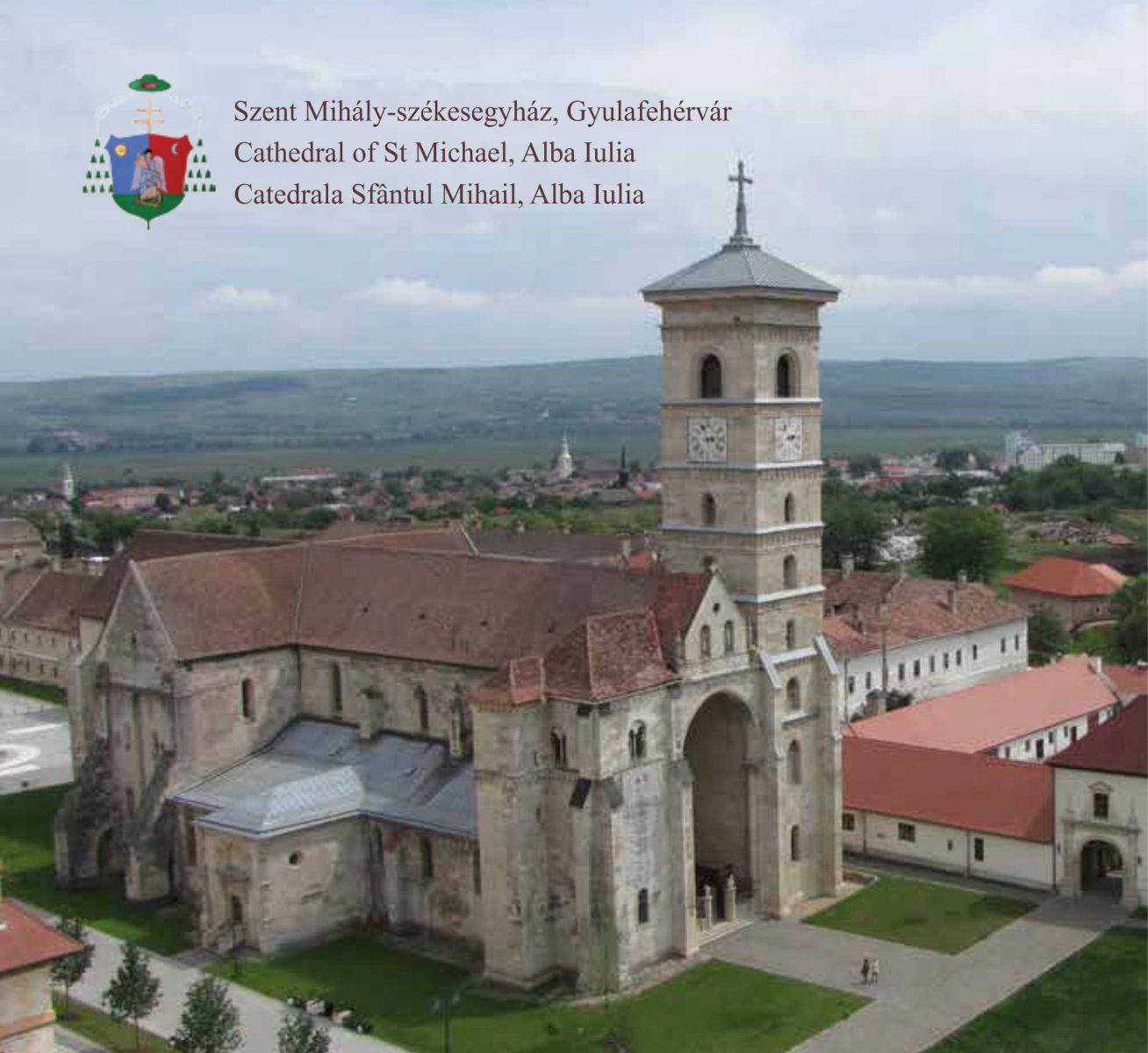 The seat of the Roman Catholic Archdiocese of Transylvania located in Alba Julia, was founded by the Hungarian King Saint Istvan in about 1009 AD.
The original cathedral was built in the second half of the 11th century: a basilica with three naves and one apse in a semicircular shape, extended with a circular baptistery on the southern side.
The plan of the old building can be distinguished on the floor of the actual cathedral, in stones of a different type.
The earlier construction was expanded at the turn of the 12th and 13th centuries, while retaining its original layout as a basilica. This later cathedral has a Latin Cruciform transept with three naves, two southern towers and a spire crossing. The two secondary apses originally integrated a semicircular sanctuary.