Graduation ceremony at Târgu Mureș
25 lay ecclesial ministers, 15 of which future acolytes, received their diplomas on October 17, 2015, at the parish church St. John the Baptist in Târgu Mureș, during a Holy Mass of Thanksgiving. This festive moment was the conclusion of a training cycle on archdiocesan level for ecclesial ministers. The Holy Mass was celebrated by the archdean of Gheorgheni, Portik-Hegyi Kelemen, secretary of the Archdiocesan Pastoral Council, that organized the training course. He handed out to the graduates the diplomas signed by Archbishop Jakubinyi György.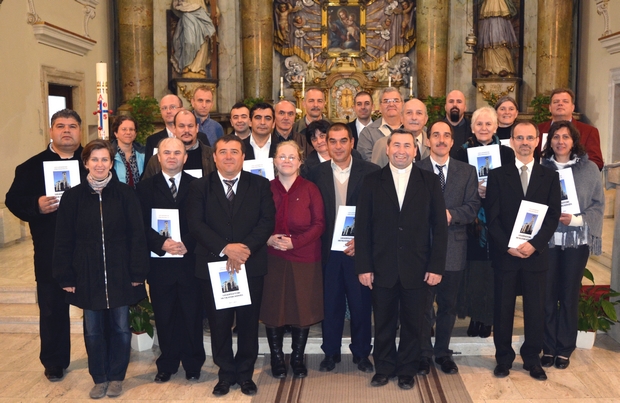 The candidates to the acolytate that were formed for the purpose of serving at the altar belong to parishes from Târgu Mureș, Sighișoara, Sângeorgiu de Mureș, Enei, Lupeni, Vlăhița and Gheorgheni; their institution as acolytes will take place in their own parishes, according to the intention of the parish priest.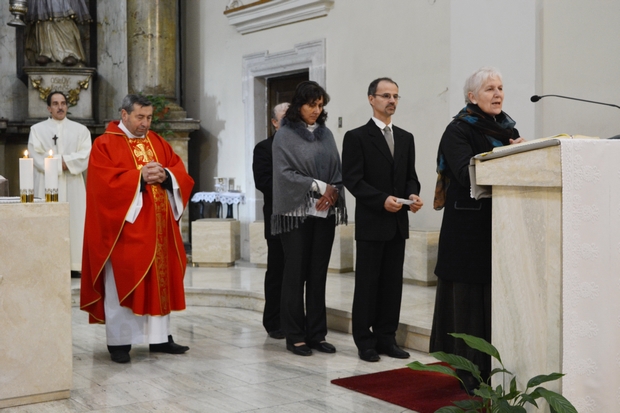 The aim of the three-year long course is to form lay ministers who are able, under the guidance of priests, to perform pastoral activities permitted by the hierarch of the Archdiocese. The training course offers to the participants theoretical and practical knowledge necessary for their future ministry, but at the same time contributes to their spiritual growth too.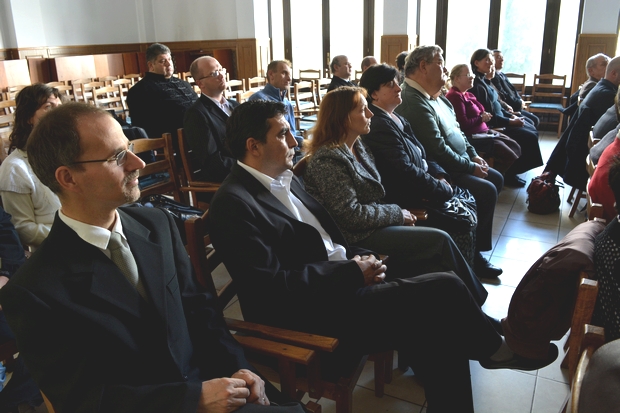 "The harvest is abundant, but the laborers are few." (Mt 9,37) According to Jesus' words, the Archdiocesan Pastoral Council intends start in January a new three-year training course, for lectors and acolytes. The next training course will be held at Odorheiul Secuiesc.
Molnár Izabella