Jubilee in Romania of the Malteser Relief Service
Maltese Relief Service in Romania celebrated 25 years of existence in Cluj. The anniversary event on 22 October 2016 began at St. Michael's Church in the city center, with Mass concelebrated by priests from the area and those involved in the Relief Service and chaired by His Eminence Archbishop of Alba Iulia Jakubinyi György. Around 200 guests from home and abroad attended the festivities: superiors of the Sovereign Military Order of Malta, members of the order, both women and men, employees and volunteers.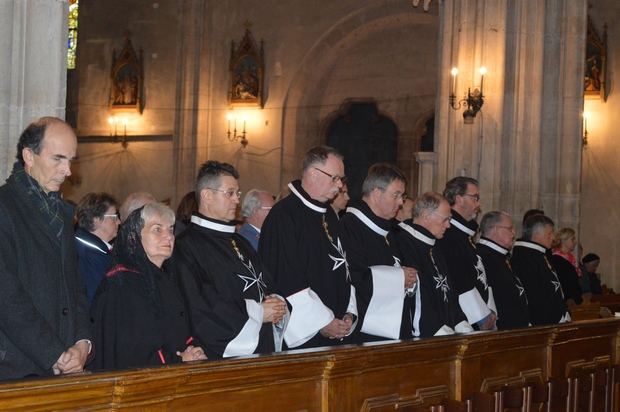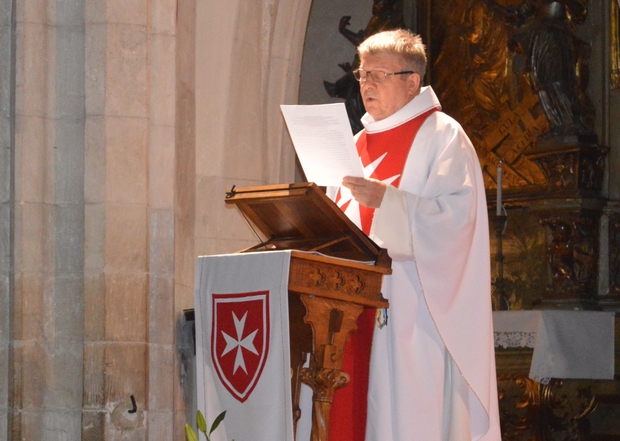 Archdeacon and parish priest Kovács Sándor welcomed the guests, first as pastor of St. Michael Church, secondly as spiritual director of the Maltese Relief Service in Romania. He delivered his anniversary message in three languages, since the event was attended by volunteers from Romania, European benefactors of the organization, and representatives of the Sovereign Military Order of Malta. In his speech, the archdeacon highlighted that in the last 25 years the organization in Romania of Maltese Aid Service has worked, per its motto, in defense of the faith and helping the poor, and it is desirable that this guideline is preserved also in the coming years.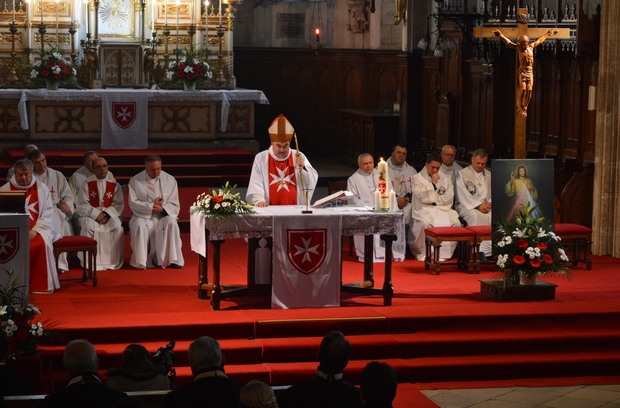 In the homily – given also in three languages by His Eminence Jakubinyi György the words of the main commandment were explained, that Jesus himself summarized from the doctrine of the Old Testament. The novelty consists in the exhortation to live equally love of God and love of neighbor, as found in the Gospels. The Archbishop stressed that only then can we love God wholeheartedly, if we love our neighbor with the love of Christ, because our inheritance is to love one another as Jesus loves us. This anniversary of 25 years is a time of thanksgiving and asking for graces, said the Archbishop, asking God's blessing and the intercession of Our Lady upon the volunteers, collaborators and benefactors of Maltese Aid Service, to be enabled to work guided by the highest command and its motto, as they did in past decades and centuries, as defending the faith is an expression of love for God and helping the poor is love of neighbor.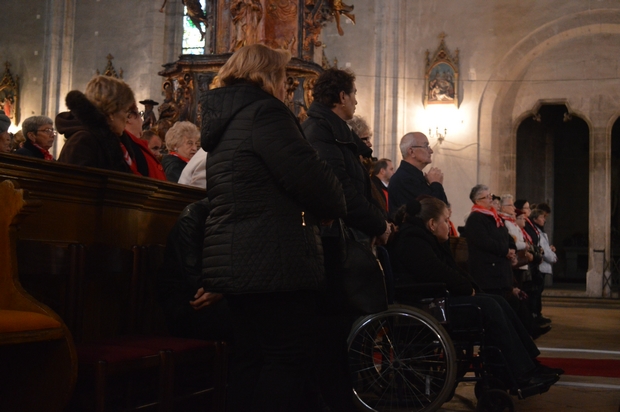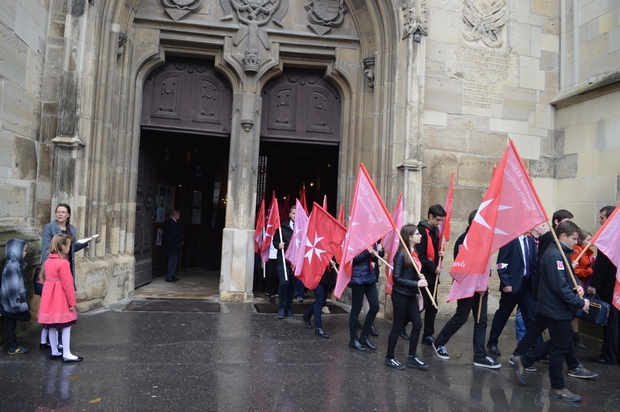 Bőjte Csongor/Vasárnap